THE BEST BEACHES on Costa Blanca (Alicante Province)
Costa Blanca
, on the
happylife.es
website well-known as White Coast, is one of Spain's most popular and favourite tourist destinations. Every year it attracts millions of tourists with its wonderful sandy beaches, charming villages and delicious sea food. In this article we have collected the best beaches to visit while you are in Alicante or nearby!
Playa De La Caleta (Villajoyosa)
Villajoyosa is a charming village located on the Costa Blanca. Just 30 minutes from Alicante center and you can find three kilometres of wide, sandy beaches, backed by mountains, where the water is very clean and transparent. Villajosa can offer not only the best beaches but as well as different restaurants with delicious sea food where you can stop by to have lunch or dinner! Playa de La Caleta is one the best beaches in Villajoyosa.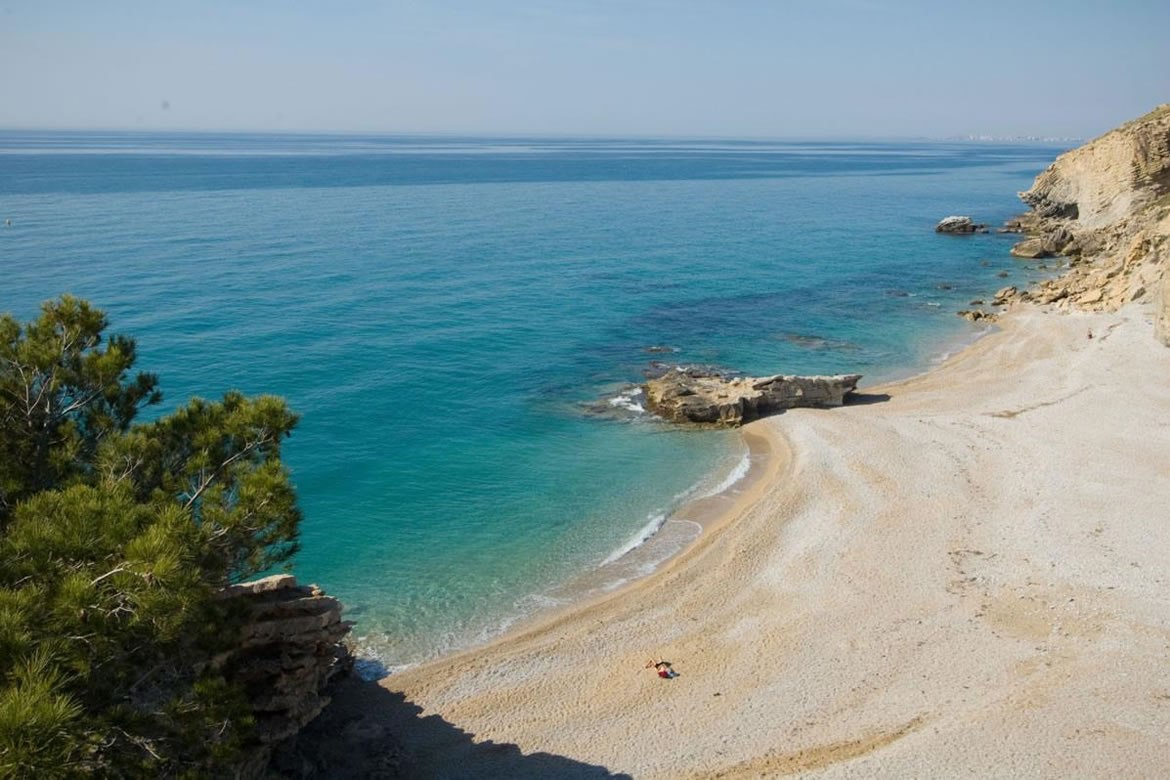 Playa de Tabarca (Alicante)
A day-trip to the little island of Tabarca is a must when on holiday in Alicante. Ferries depart from Alicante and Sant Pola for the short 5-kilometre trip out to the island, which is the smallest inhabited island in Spain. It takes around one hour by ferry from Alicante to Tabarca and the price is 20 euros per person. This is definitely paradise for lovers of diving and snorkelling. We highly recommend you to spend there the whole day, enjoying the sun, good food with incredible view and some nice activities such as puddle surf, snorkling or diving.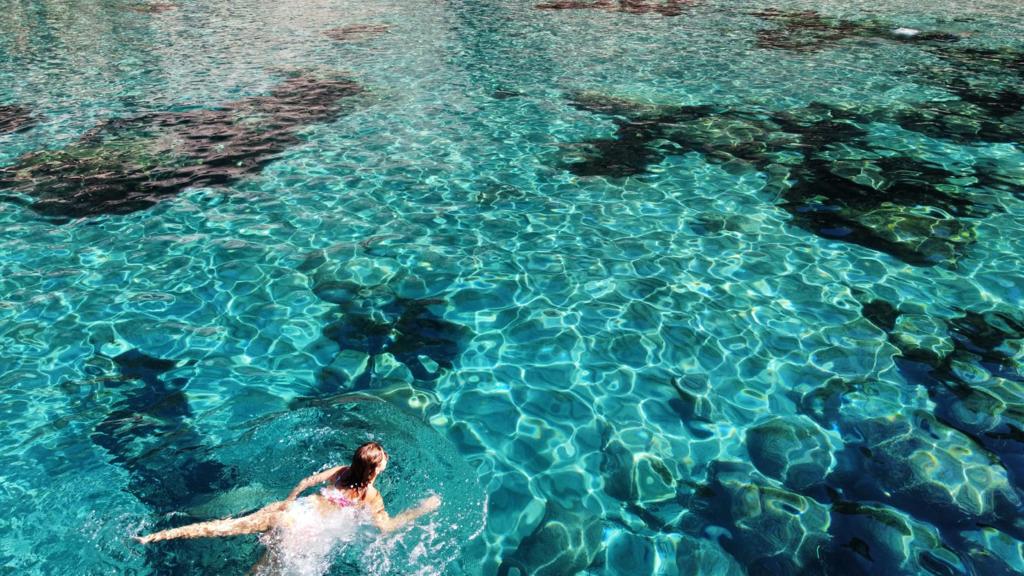 Playa San Juan (Alicante)
This huge sandy beach is three kilometres long and located just 15 min from the center of Alicante. This beach is very popular by spaniards coming for their summer holidays. It's surrounded by a huge collection of bars, restaurants and one the fanciest and the best clubs in Alicante. Facilities include all kinds of water sports, from puddle surfing to kayaking, plus beach bars, lifeguard posts, fitness areas and playgrounds for kids. You can reach this beach using tram lineL1, L3 or L5.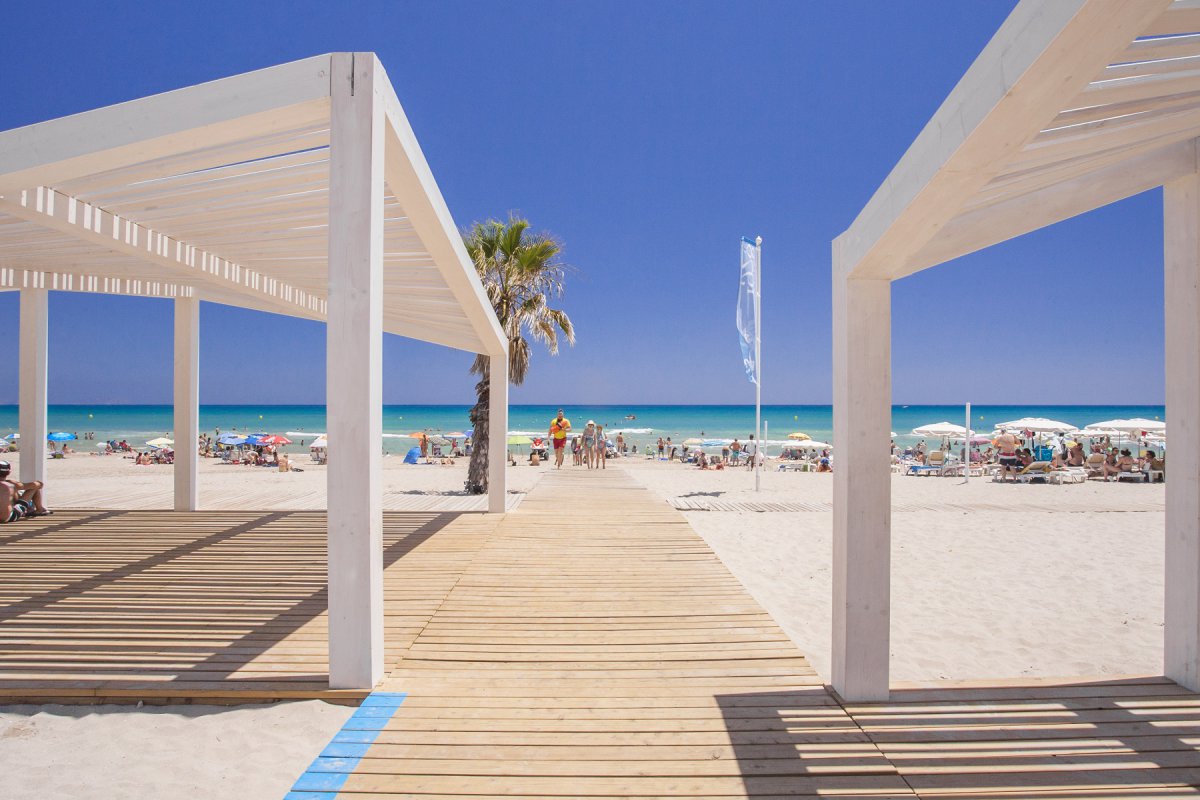 Playa de Levante de Benidorm (Benidorm)
Levante Beach in Benidorm is perhaps one of the best known beaches in Europe. But take into consideration that it is one of the two main beaches in the city and at the same time one of the busiest beaches in Benidorm. But you will never be bored there as it offers big variety of activites such as jet skiing, parasailing or other water sports, as well as many restaurants, bars, pubs, beach clubs and cafés that are lined up on the promenade.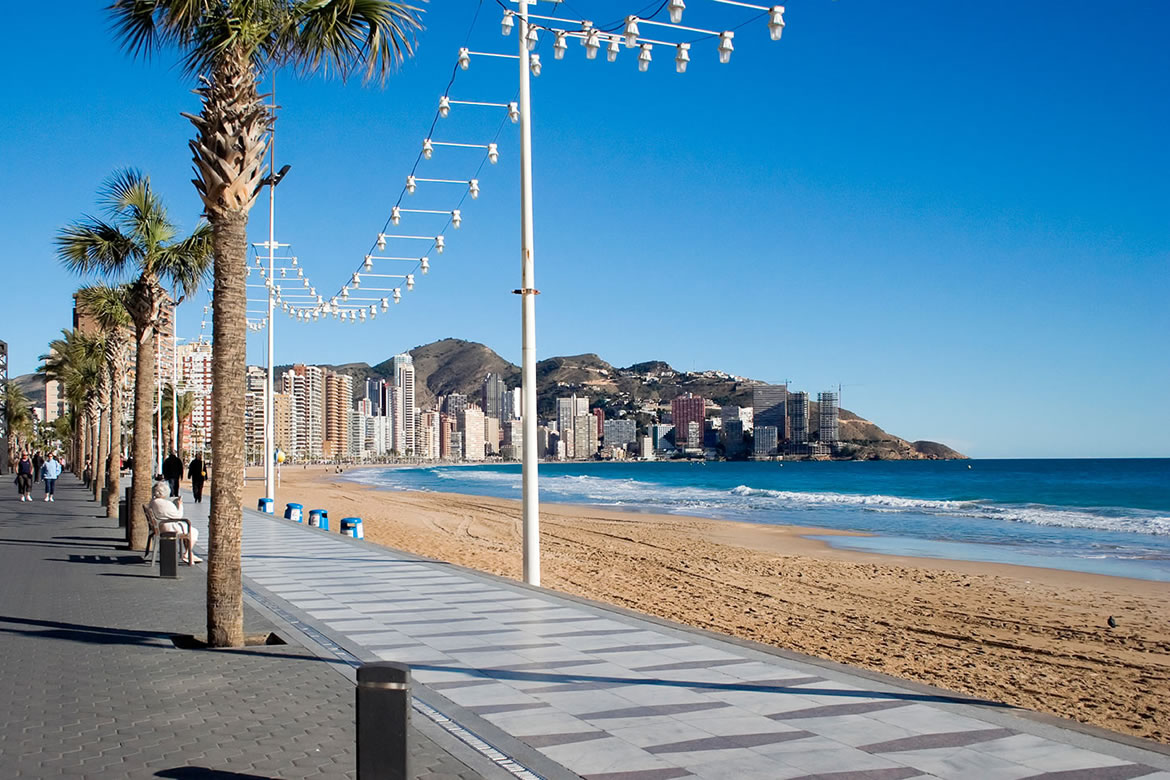 Playa de La Fossa de Calpe (Calpe)
Calpe's second-biggest beach is also one of its most appealing, and is famous for its fine, pale sand. It stretches for about a kilometre north of Peñón de Ifach, the huge jutting rock that is this area's biggest landmark. The beach has Blue Flag status because of its pristine waters and excellent facilities. While visiting Calpe you can combine everything: enjoying pristine waters, delicious lunch with seafood and of course hiking to the most famous rock of Costa Blanca!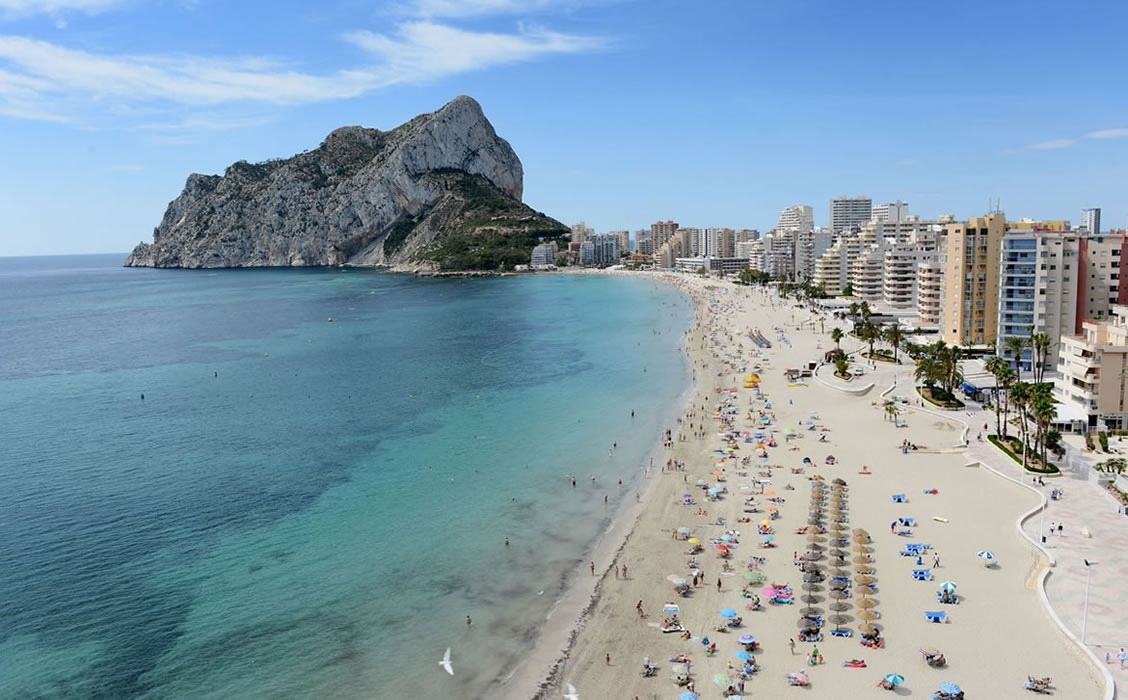 Playa del Portet Beach (Moraira)
Another dream beach is the picturesque Playa del Portet. This beach belongs to the resort of Moraira and is a popular swimming spot on the Costa Blanca. Especially families with children, but also older people and couples appreciate this bay. This is a scenic sandy beach that slopes so gently that you can walk far into the sea. Also good food is provided here, because there are some really fantastic restaurants and cafés right on the beach. Just a great place to swim, snorkel and relax!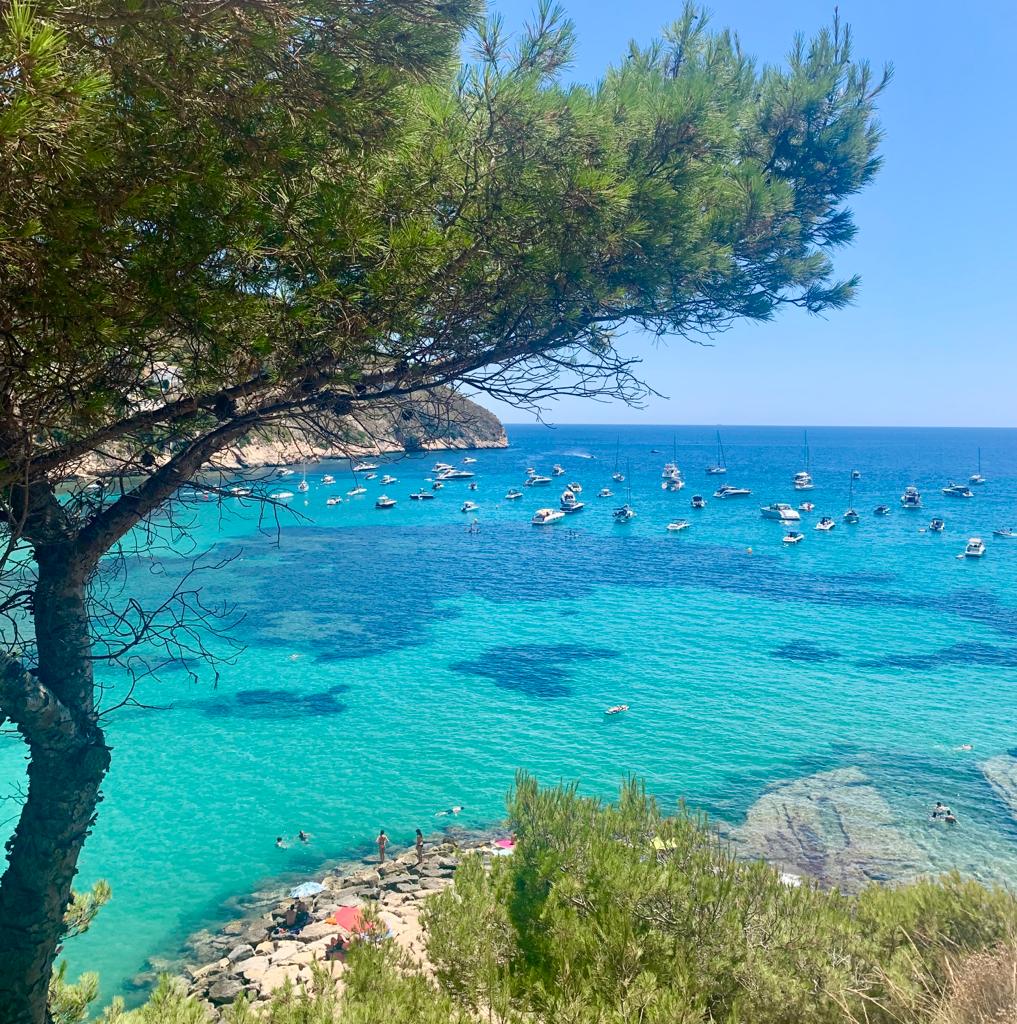 Platja de la Granadella Beach (Jaeva / Xabia)

For many Costa Blanca fans, the picturesque Platja de la Granadella is the most beautiful beach in Alicante. Not only are the turquoise blue sea colors very special, but also the unique, secluded ambience is amazing. The approximately 160 meter long bay is embedded in an extremely picturesque landscape, where high cliffs, crystal clear sea and a beautiful light pebble beach conjure up a picture-perfect backdrop. You can also snorkel here at Granadella Beach and discover an interesting underwater world.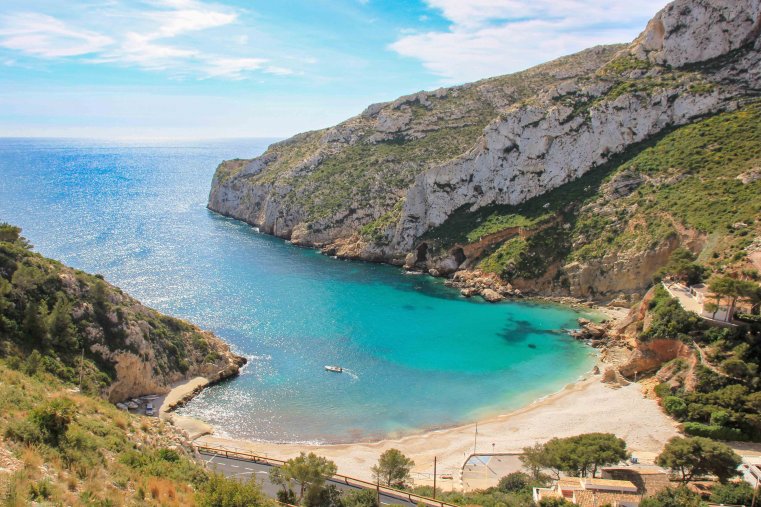 Playa del Portixol Beach (Jaeva / Xabia)
The Playa del Portixol Beach, often also known as Cala la Barraca, is a beautiful bay nestled in a picturesque landscape. This beach is a very bright stone beach, that's why bathing shoes are recommended. The water here is particularly clear and shimmers in wonderful sea colors. Playa del Portixol is also suitable for various watersports, such as snorkeling and kayaking. For those who love nature, this bay is a perfect beach choice on the Alicante coast!